Project Details
Stonewood Exterior Panels were installed on pre-finished, black 22ga galvanized steel over a Momentive GE silicone membrane. The steel supports were pre-notched for flashings to prevent buildup. The substructure was attached with #12-14 X 2" Hex Head Ultra Stainless X-3 into 20 gauge steel framing.
Panel fasteners were #12-14 X 1" Pancake Head Ultra Stainless X-3. Ultra stainless is a 410 stainless with 2% molybdenum to improve corrosion resistance and reduce electrolysis.
The fastener holes were a combination of small, fixed point holes (220 mils), slotted holes (220 by 320), and oversized round holes (320) to accommodate expansion. The layout varied by shape of the panel.
Panel Overview
Application

Exterior

Sizes

3/8", 4'x8'

No. of Panels

156

Fasteners

Stainless Steel

Attachment Substrate

Galvanized Steel over Momentive™




GE® Silicone Membrane

Colors

Black

Installers

General Contractors
Installer:
WES Construction
Marysville, WA 98271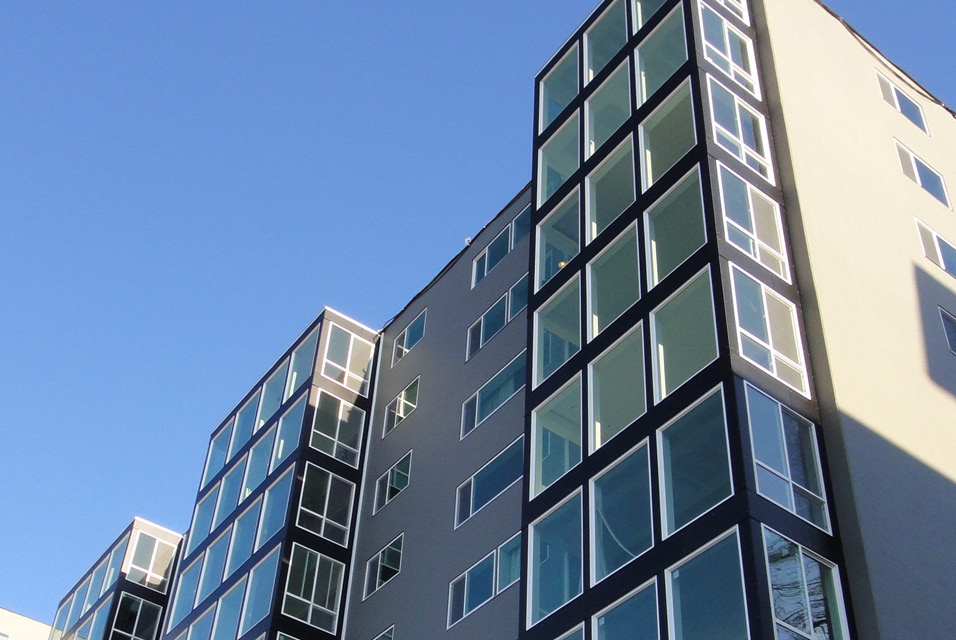 Stonewood Architectural Panels are tested to ASTM Standards with a Class A Fire Rating.