Project Details
From humble beginnings in 1996, Veterinary Specialists of Alaska has grown steadily into a multiple specialty, multiple doctor practice. Its goal is to provide you and your pet with the most advanced treatment options available. The building houses numerous exam rooms and offices, a radiology lab, physical rehabilitation center, sterilization and treatment areas, patient housing, and surgery and recovery rooms.
Panel Overview
| | |
| --- | --- |
| Application | Exterior |
| Sizes | 4'x8' and 9-1/4"x8' |
| No. of Panels | 241 |
| Fasteners | SFS intec SL2-D12 metal screws, colors to match panels |
| Attachment Substrate | Aluminum Extrusions |
| Colors | Abstract & Wood Grains |
| Installers | Frontline Construction |
Architect
Ivy & Company
Anchorage, AK
Representative
Exterior Technology Systems
Preston Rudderow | Phone: 907-227-0653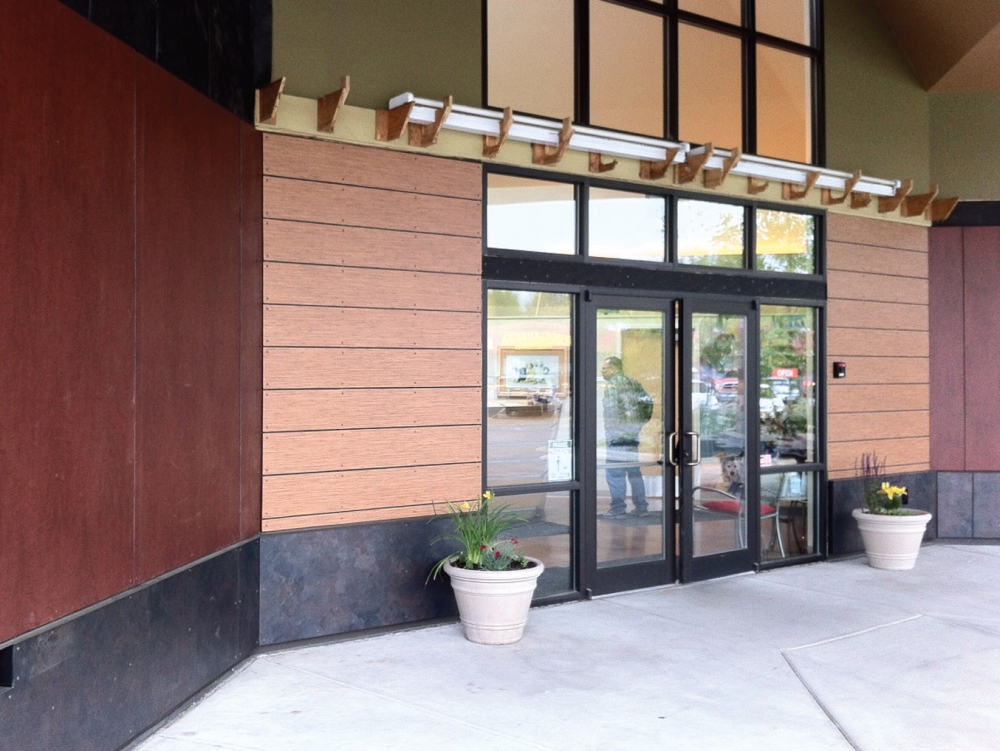 Over 241 exterior panels were installed in three different colors, attached with metal screws to match panels. Stonewood Architectural Panels are durable, elegant, and are an ideal exterior cladding panel as part of a bulding facade. Stonewood Panels excel within a rain screen design, or as interior wall panelling.